Start Your Day!
7 easy-to-implement steps to help you Start Your Day with the best intentions and stay productive. Download your copy today – no strings, no email address required.
One-Page Productivity Planner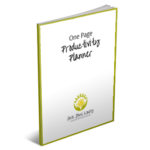 Are you an entrepreneur that needs some help upping your productivity and effectiveness? Click here to get your One-Page Productivity Planner and start getting it done.
Capital Campaign Steps for Success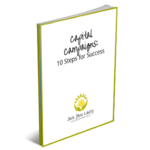 Does your non-profit need help making your Capital Campaigns more effective? Sign up to get these 10 Steps for Success for your next Capital Campaign today.