FUNDRAISING AUDITS & PLANS
Considering a major fundraising initiative? Has fundraising been flat at your organization? Does most of your revenue come primarily from one source? We can look at the capacity of your current fundraising program and I can help you determine how to improve your development office efforts. I work with you to create a fundraising program that focuses on priorities, and helps develop a broad base of support including annual support, major gifts, sponsorships, and foundation grants. Your individualized plan will consider your strengths and areas to grow.
Or perhaps you want to build out an earned revenue strategy such as fee-for-service. This requires a different kind of strategy, one tied directly to mission is best. Is your nonprofit ready to find new sources of income to support your mission work? This is a particular passion of mine as I believe financial sustainability is supported by both earned and donated revenue.
BOARD TRAINING
If you're frustrated with your board's capacity (or willingness!) to fundraise, I can help them build confidence and skills through training, coaching, playacting, and group exercises that support their engagement with this vital board role.
GRANTS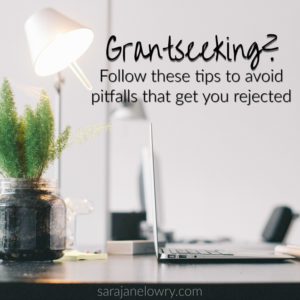 Going after highly competitive grants requires that you be an organization poised with "grant readiness," have a model for impact measures, and a compelling case for achieving more mission.  I can assist from brainstorming the initial pilot idea, researching potential funding, reviewing your proposals, analyzing your logic model, and even visiting funders with you. If you are interested in pursuing federal grants as part of your strategy, please know that I have written several successfully funded federal grants, but we need to plan ahead to prepare for the release of the proposal.
CAPITAL CAMPAIGNS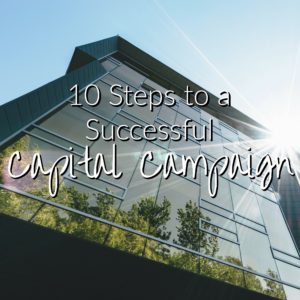 Considering a capital or endowment project? I have helped organizations with goals from $500K, $5MM to $20MM achieve fundraising success by working with staff and volunteers to address fundraising challenges and opportunities. From a feasibility study, to writing a case for support, to identifying and training campaign volunteers, and counseling board, staff and board on asking for major gifts, I can help you invite donors in to support your mission objectives. Through a strategic approach, I can help you build a compelling case for support and take your project through all phases of a successful campaign project.