Are you feeling overwhelmed as an executive director and need someone to talk challenges through with? What's keeping you up at night?
Sometimes you need someone to talk to about your board, your staff, or you need a sounding board. It's good to have a safe environment to learn and grow, to sound out challenges you're facing and test ideas.
are you worried about making budget this year?
Is your mind focused on scarcity of funding?
Is a funding stream drying up?
Are you having trouble inspiring your board to be more engaged?
Do you need a more effective relationship with your board leadership?
Is your vision lacking for how you could achieve more mission?
Do you need help improving your theory of change and social impact?
Do you have the leadership team you need and want at your organization?
Do you need help in providing constructive, actionable feedback to a lackluster employee?
Do your staff work together well as a team to achieve shared goals?
I've been where you are, and I know how isolating it can feel. You may have staff, but you have no peers at your level. And your board chair is busy with a day job. So who do you talk with? Your challenges are tough and complicated.  I get it. How can I help you?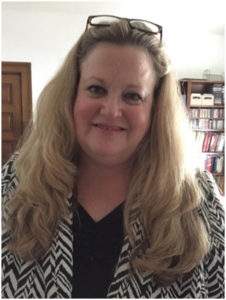 Here's a few things that working with me can bring to you:
Strategy. Where is it working and what's not? Does your theory of change work? Do you need a better one for funding and talking points for meetings with funders? What could an analysis of your resource model and recommendations for growth areas mean to your success?
Relationship-building. Do you need to strengthen the relationship between the Board Chair and you? Does your chair know how to support you? Do you need sounding board for decisions and issue resolution? Are you having issues managing a key employee? Do you need better relationships with funders and donors?
Board training. Coaching the board to function and engage is hard when you report to them. We can talk through strategies that fit your style, and your organization. Sometimes, you need to figure out what board committees are missing to be more effective. You can't go it alone. Your board members are ambassadors in the community for you – do they know where to focus?
Accountability. Do you need support in skill building and accountability in change-making? If your gut is telling you to change, but you don't know where to begin, we can chart a course. It's hard to stay focused on the 20% when you're bombarded with the other 80%. Let's create a process for doing that.
Leadership. Are you the leader you know you can be? Where do you want to grow?
Do your managers work together well? Are they inspiring their reports to grow in leadership? Are they accomplishing organizational goals?
Board Training
Does your board need more engagement? Do they know how to be fundraising resources? Are they leading your planning?  I can assist with strategies to change and reengage boards leading to stronger organizations and more resources to accomplish more mission. Questions to ask on whether your organization could benefit from board training:
Does your board have a track record of learning about the organization and addressing its issues?
Do they consistently demonstrate commitment to the organization's success, mission, and vision?
Are meetings regular, purposeful and well-planned and attendance consistently strong?
Are there regular meetings of focused subcommittees or task forces?

Are your committees functioning well?
Does your governance committee know what tasks it should focus on to perform well as a leadership group?
Does your development committee need support and direction to stay on track? Sometimes, it's just a matter of strategy, action plans, and accountability?
If you answered no, your organization might benefit from a half or full day training.
Staff Training
Is your staff working together well as a team?
Do you need your staff to grow in fundraising skills? Do they know how to communicate with donors or how to engage the community in supporting your organization?
Are managers growing as leaders?
I can assist you in developing your staff to grow in their roles and work effectively with board toward a stronger nonprofit that is able to provide more impact in the community.
How Can I Help You?
If you would like to inquire about hiring Sara Jane Lowry Consulting to work with you, please click here to set up an appointment to talk about what you need.