Are you creating your life or just reacting to forces and people in it?
Do you know what limiting beliefs habits of attitude and action are keeping you from achieving your personal and professional goals?
Do you want to move forward into achieving a balanced, satisfying life that includes great relationships, career and business success, and greater abundance?
Are you frustrated in your career and want to make a change? Do you need help on gaining clarity on what to do next:?
Do you want to make the leap from being an employee to being a solopreneur or business?
Success is defined by how you feel, not external conditions. Most decisions are made from an unconscious, emotionally-based process. (We later add a layer of conscious intellection or reasons for the decision.)  But with coaching, we can uncover your own unique answers underneath.
Working with me will also keep you accountable to good decision-making and action toward your most important aspirations. And our work includes developing the strengths to sustain them. As a coach I can help you increased your productivity, work through places of "stuckness" or unsureness, and achieve your potential.
Here's a few things that working with me can bring to you: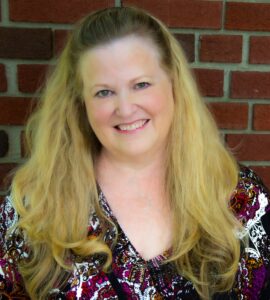 1) Accountability. A regular meeting or phone call boosts you to get more done than you would if left to your own habits. Through the right questions, and the right habit triggers, you'll find the motivation to focus on what's important, get clear on your  goals, and think bigger. Be bold!
2) Discovery or energizing of your goals. Coaching is a way to help you uncover your goals, how to reach them, and how to prioritize them.
3) Boosting of your self-confidence. When you're facing a transition or life change, or you have a vision but are unsure how to start, self-confidence is sometimes holding you back from stepping into your future.  Coaching lights up your inner "knowing" and helps you break through the fog of uncertainty.
My belief is that you are capable of generating your own solutions, and my job is to provide a supportive, discovery-based framework based on self-initiated change. You are creative, resourceful and whole: if you don't have the answer, you'll figure out where to find it and I will help you in doing so.  Since coaching is forward moving and future-focused, this isn't like therapy even though we might explore some emotionally-charged areas of change and release them. We want to move the best experiences of the past into your future design. If it works do more of it. It it doesn't work, don't do it again, do something else.
4) Discovery of past beliefs controlling your life today. There are experiences where decisions were made, and where the beliefs and emotional patterns were set, and are still being lived out – all impacts from your past, now creating the future you are living into. This already existing, yet unknown or unseen background is the context through which we live and experience life. This is what shapes all our actions or in-actions. Coaching is can alter your view of yourself and your life by bringing those beliefs and patterns to consciousness and releasing them. This releasing gives access to pure potential – the creative life force energy available to each human being to create an extraordinary and fulfilling life.
In coaching, my role is to provide the framework, questions, exercises, and accountability for you to make the positive changes you want out of life. And if you don't know what those are, then we'll help you discover your own future.
Interested in living your purpose, your meaning and impact? Start with a free one-hour exploration session to see if we are a good fit. Sessions can be in person or virtual. Please click here to make an appointment.