It feels like you are stuck in the same cycle of behavior or situations when you are under stress. Do you find yourself with the same negative emotions, challenges, and issues, unable to take the steps you need to change or move on? We're all capable of making the same mistakes over and over, because, under stress, we tend to retreat to habits of emotion regulation formed as a child. Our habits rule under high stress especially when our brains are overtaxed from physical or mental exhaustion. And what is showing up? Impulsiveness, poor judgment, self-obsession, and volatile feelings.
Clients often talk with me about their stress, relating it to the idea of time management, and not accomplishing what they set out to do. When that happens, I ask them to share what competing items are at play. Sample answers might be:
You want to build your business, but you want to spend time with your kids.
Or, you want to step up to your potential, but you're afraid of really being seen.
Maybe you want to delegate, but you're afraid it will be a disaster if someone else does the presentation.
You know you're really good at what you do, but you are unwilling to tell people that
Or, you want to lose weight, but you want to stuff those negative feelings down.
What our brain is doing under stress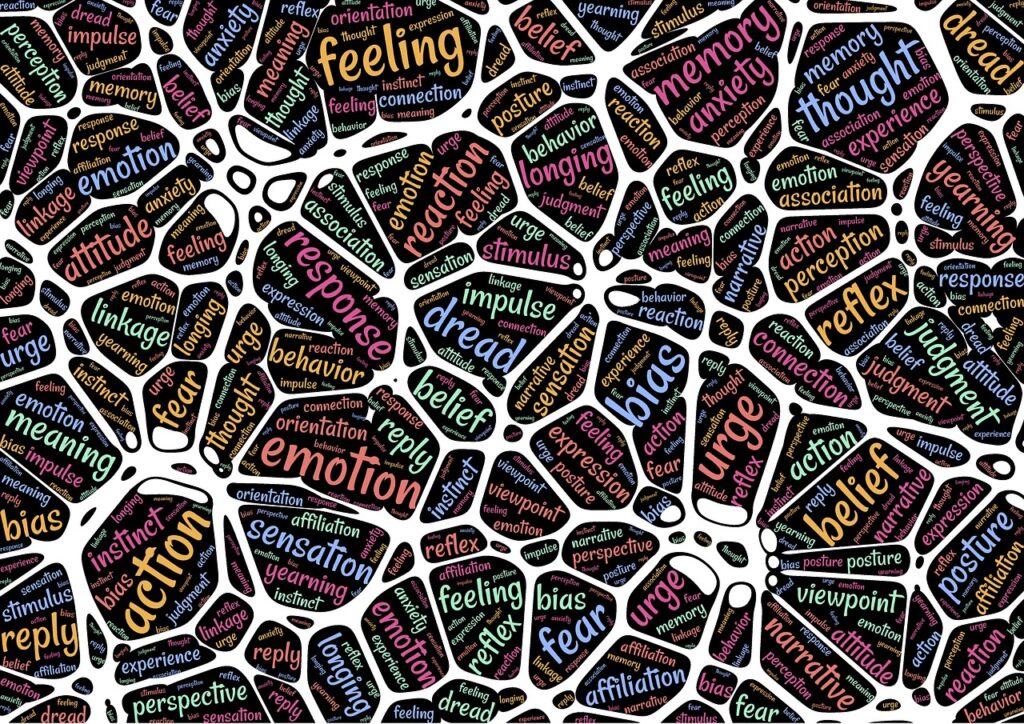 Under stress, our emotions rule, not the thinking brain. So, we blow off work, or we work all weekend rather than delegate. We hide behind the image people have of us or we eat the whole carton of ice cream. Under stress, it's often extremely difficult to consider anyone else's feeling but our own. So we decide to go have drinks with friends because we are unable to see that the person who is waiting for our work is now behind in their project. Of course, it's a passive-aggressive move to do that. We learned in childhood to assert our autonomy in this way. After that, they start pressuring us, and the whole stress cycle begins again. The situation is now interconnected to our nonthinking brain, and theirs!
The other thing we do under stress is to remember every bad thing that happened in a similar situation. Your feelings feel permanent and unchangeable, and therefore, so does your situation, your relationship, or your weight. You would have filed that situation under "danger" in your brain, and similar situations or emotions arise, your brain triggers negative emotions, leading to negative behaviors.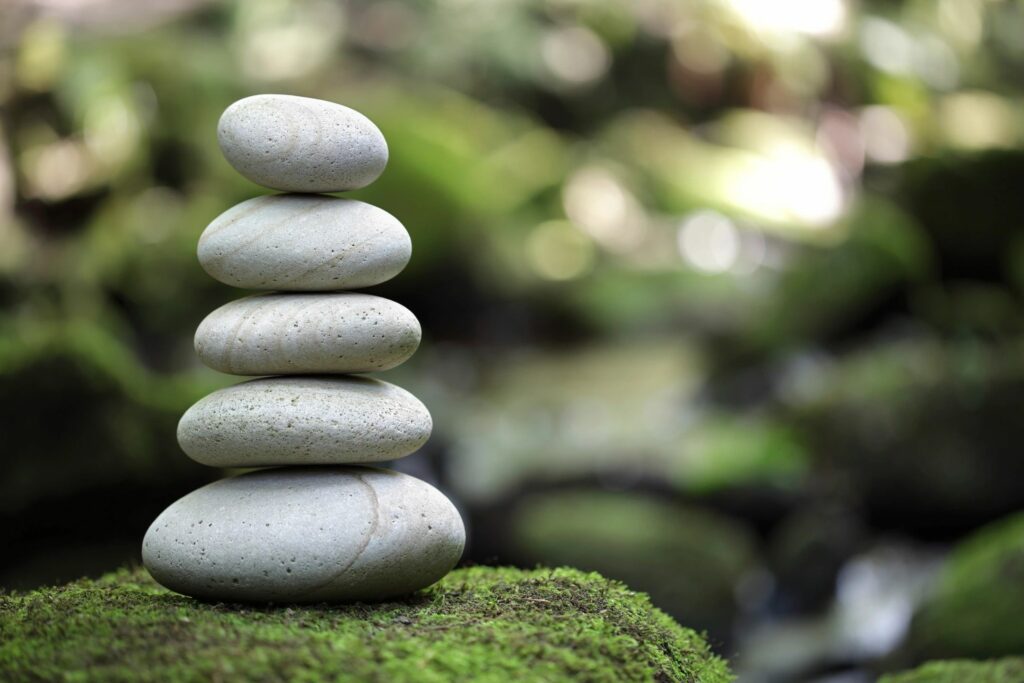 Who is in control, me or stress!
What are some ways to get our minds back under control, and make better choices? First, mindfulness. Mindfulness is when we begin to look at what is happening to us emotionally, and physically when we feel stressed. It means bringing ourselves to right now. For instance, when your mind starts remembering the last time something like this happened, stop and breathe, and focus on this moment. Stay in the present. Check out some of the ideas on physical things you can do at this link. And in my previous post, I talked about burnout.
Secondly, learn to accept oneself and the current situation. More specifically, learn how to tolerate or survive crises using these four techniques: distraction, self-soothing, improving the moment, and thinking of pros and cons.  This means having some self-awareness and experimenting in seeing what works specifically for you. Get up and take a walk and take deep breaths. Distracting yourself means NOT talking to someone else about it and complaining – that's not mindful of the present moment. Self-soothing might mean eating something good (but healthy) or getting a massage.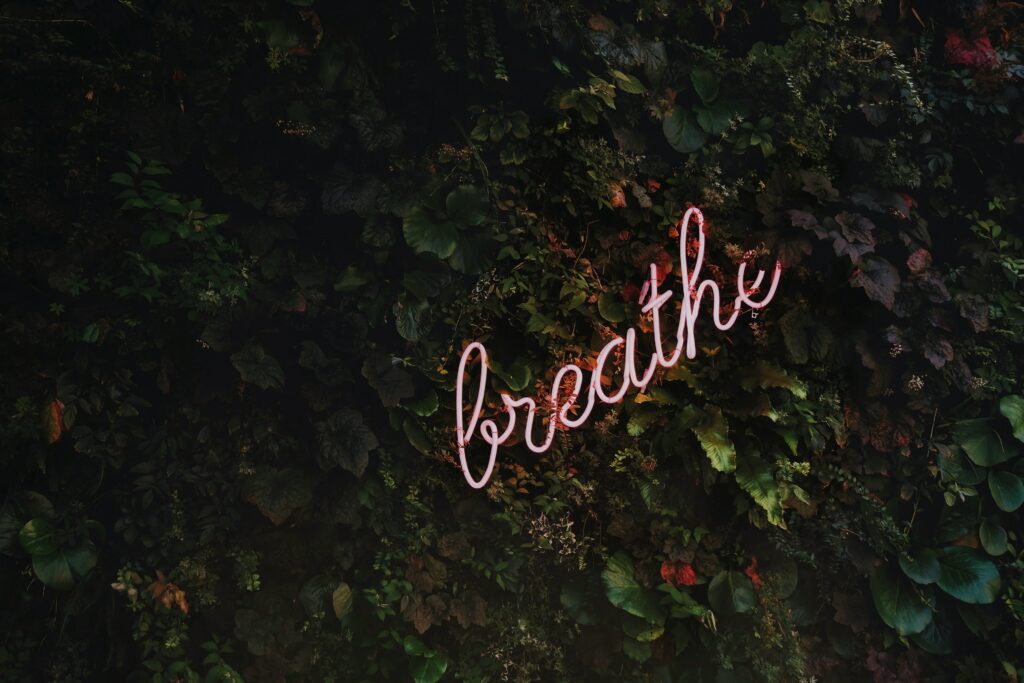 Third, you can learn how to be assertive in a relationship like saying no or negotiating more time. And fourth, take a moment to recognize negative emotions (for example, anger) and think through healthy emotional expression. After that, let the negative emotions pass through you as you stay focused on THIS moment, not all the things you are imagining. and then imagine expressing yourself in an assertive but positive way.
We are wired to act under stress
Our brains are wired to need some stress in order to take action. In fact, performance peaks under moderate levels of stress. But we also know that being under high stress for too long is damaging. Above all, if you get your stress under control, and remember that the ability to manage your emotions and remain calm under pressure has a direct link to your performance and happiness, you will no longer feel like you are stuck in habitual behaviors.
If you need help managing your stress reaction, reach out and sign up for a coaching session or two. Your work and happiness deserve a less stressed you!