The ABC's of what to do when you mess-up
As an Executive Director, you are bound to mess-up with your board or staff or even a donor at some point. Distractions, tensions, differences of opinion can lead you to moments that you're not on top of your game.
I've been where you are as an executive director, and also I've coached leaders who have also struggled to figure out how to make things right again.  What I've observed is from personal experience, and from other leaders who struggled with this, is that there a few standard steps to keep in mind that will help you begin to repair and restore those relationships:
Acknowledge: Take Responsibility

I think it goes without saying that this is key to ANY relationship snafu in your life, and it certainly goes a long way here. We may be tempted to hope they didn't notice, or will let it pass, but they will respect you more if you step up and acknowledge how you've messed up or not taken action when you should have.
This step is absolutely key to rebuilding trust with your team, and with your donors.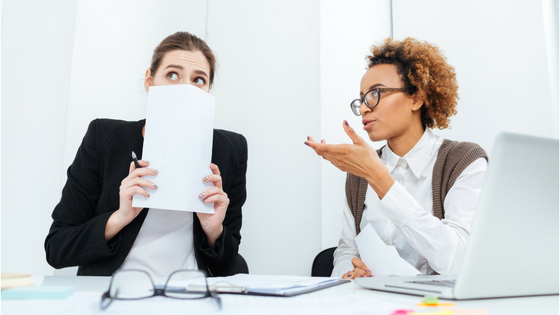 Be Humble and Non-Defensive
Acknowledging your weaknesses, or that you might have hurt someone opens the door to trust. It shows your humanity rather than yo
ur ego. It helps people remember that they too have made mistakes and creates space for empathy. Importantly, it reminds us that we learn by making mistakes, and that we must be open to making mistakes in order to grow. Ultimately, it lets people know that you value them more than keeping your own ego intact.
Change Your Behavior
If you don't look at how you messed up, you won't be able to make good on your word to not let it happen again, consistently — that's where your challenge lies. To do this, you may need to dig deep within yourself to make some necessary changes — to bring a stronger "you" to the relationship, or be more present in the moment, to make changes to your process. Consider the specifics of what happened and what you can do to prevent it in the future. Repeating the same behavior makes it more difficult for others to forgive you.
Don't Make Excuses: No Ifs, Ands, or Buts in Owning the Mess-Up
While there may be legitimate reasons for why and how you messed up, in this moment we're focused on getting away from the negative feelings or frustrations related to the mess-up, but it doesn't let us create the space needed for repairing the relationship, and doing some listening from the other person on how it impacted them.
It doesn't mean that you won't have legitimate reasons for how or why it happened. But providing a rational explanation doesn't fit in the space of emotion sometimes, and people have a hard time hearing it as anything other than an excuse. It's really hard to sit with the feelings at this point.
Engage Emotionally with Yourself, and with Others
Take time to become aware and process some of your own feelings about the mess-up. You won't be able to sit with another's feelings until you do that. You will then be better able to express empathy and not be overwhelmed with your own experience. This step is critical to really building trust.  And it's the tough work that begins to let people move back toward you rather than away.
Forgive Yourself and Ask for Forgiveness
If you can forgive yourself, you will be better able to forgive others when they mess up. And you will show leadership in how your team, and your board members can recover from their own mistakes. Donors can re-engage at a new commitment if you go through the first 4 steps and be drawn into further support. Asking for forgiveness is an invitation to the other person to communicate and process what has happened. This is the beginning of the work to repair the relationship. And it's a kind of contract to do better next time, and be accountable to the person to not mess up again.
Asking for forgiveness is an invitation to communicate and process what has happened. This begins the work to repair the relationship.

— SaraJaneLowry (@SaraJaneLowry) March 22, 2017
It takes tremendous self-awareness, and commitment to transforming relationships to do this work. I believe true leaders embrace the capacity to build genuine relationships that are even better after they've messed up. They do it by owning and respecting the power of relationships, knowing that they are the foundational support success. As a coach, I know how hard it can be to work through the steps. Call me if you want to talk.
Question: What has been your experience?  Please leave a comment below.