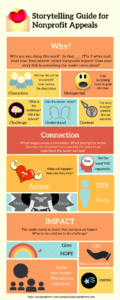 It's that time for year-end appeals. And there are lots and lots of nonprofit storytelling articles and advice for you to read. To make life simpler for you, I've created for you an infographic, a storytelling guide for nonprofit appeals, to help you remember all the ingredients that make an appeal successful. The pointers in the infographic are key steps that I have used to help non-profits I have worked with raise more than they did previously.
I want to remind you that you need a plan, a goal, and a timeline.  You can read more about that here.  You will need a strategy for your letter campaign, and one for your social media campaign.  But, the heart of every good appeal is the story or stories you tell.
Think of your story as a short picture book.  Use images to break up your text, and to tell your story. Even if someone doesn't read the email or letter, they will look at the images.
Every good story has an audience
Before you write your story, you need to know:
Who are your audiences (and are you treating them all the same)?
Do you know what they value?
What do you need to know about them to write the story for them?
What do you need them to know and do?  Besides investing in your work, how can you empower them to re-tell your story and share it with others? When do you need them to do it by?  How will you share the results of their efforts on your behalf?
There should be a different style and tone to an acquisition letter to new donors. Help them get to know you.
A renewal letter should include how you've used their last donation, what good you'll do with another donation and why there is urgency in making a donation at this time. Also, always include a message of gratitude for the gift they've given in the past.
Your storytelling template
Start with an exercise known as the 5 WHYs? Why are you doing this work? You question each previous "so that" in order to get to the heart of it, the core of what you do, the impact you have, a simple answer that is compact.
Why? So that . . .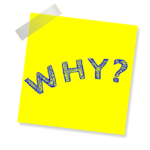 Why? So that . . .
Why? So that . . .
Why? So that . . .
Why? So that . . .
Does your final answer reflect inarguable value and impact?  Will your "Why" help someone make the decision to say "yes" to your cause?
In what ways can the story be linked to something the reader (or viewer) cares about?
By supporting your appeal, will they see themselves as a better person personally or professionally (self-interest/personal identity)? This works best through images that are like them. Help people imagine the benefits they will receive. Use strategies like "Image . . ." or "Did you know . . ." or "What if?"
Will your "Why?" help someone make the decision to say "yes" to your appeal?
Whose stories will you tell?
Choose stories that will engage people emotionally.  This is where you pick a character(s) that allow them to see: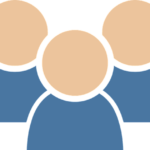 Whose life will be impacted?
Use names, protected if necessary
Be descriptive
Use real images if possible
When you focus on the one (or few) you make the problem solvable. Because when the problem seems too big to solve, they find it harder to get involved.  At that point, it becomes a statistic.
Grab attention with something unexpected
You can grab, and keep attention with surprise, and deep interest. Your opening statement or segment is the best place for something unexpected to get them to read/view further,
Use a surprising fact(s) that will grab the reader/viewer and make them pay attention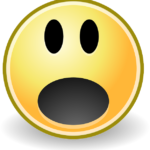 What is "uncommon" or counterintuitive about your work?
What are the unexpected implications of the "Why" message?
Why isn't this work already being done in your community?
What is the challenge?
What is the challenge, and will be solved for your character?
In what ways can the reader/viewer relate?
Put the story in the larger context, but be concise.
Help people to understand and remember. What concrete images can you use to describe the challenge and the solution? Think of an image you can "imagine" with you senses (feel, hear, see, touch, smell). What concrete, visually descriptive nouns describe the challenge and solution?
Action!
Every story has action. The hero (donor, not the agency) resolves the challenge, and without that support, what would happen?

What will happen if no action is taken?
And, what will happen if the solution is applied?
What might the reader/viewer do to help?
Your focus is always on "you" the person reading/viewing. Make sure to use the word repeatedly, after all, they are seeking to make a difference. Donors want to solve problems.  Note: please don't call the donor "the hero" in your narrative. This is more a reminder to you to remember to see that the donor is who makes solutions possible.
Setting
Where does the story take place?
Has the reader/viewer been in a similar setting?
Making it credible
This is where you help people believe and agree. In what ways can the story be linked to the person reading the appeal? Or, can you link the story to an experience the audience can have for themselves?
Is there an honest and trustworthy person with authority who can serve as a spokesperson in telling the story?
What are the vivid, core, compelling details that boost credibility?
What statistics can be used to illustrate the story?
Decision-making isn't logical, it's emotional, according to the latest findings in neuroscience.Thus, their ultimate decision is based on self-interest. That's emotional."I want this." [They want to have hope that they can make lives/the world better.] This is where we have to dig deep to understand donors' real motivations, connecting with them on the level of shared values, and showing how they can create real, lasting change. But, you need to establish credibility in the speaker, or the agency, as authentic and worthy of the investment, and for that, you need some facts. So, this strategy follows an "if" "then" logic – "if" this is true "then" would this not also be true?
Impact
Impact in your storytelling is essential. People who want to have a positive impact in the world, want to know that their support will bring a change to others or the world. Hope is a key ingredient of impact. When they see something that agitates and disturbs them, they strive to know more, understand the contributing factors, and support new solutions.  Your storytelling showcases the solution you are applying to the challenge. Is it working? How well? How much change can be made?  With this much support, how much impact is possible?
Make the ASK
This is the call to action.  You've got to make an ask and make it specific. Tell your reader/viewer what you want them to do, how to do it, and create urgency so they take action now. Suggest donation amounts. Remind them what their gift will do and how you will use it. Ask them to share your message with others.  Reiterate the ask in the P.S. at the end.
Be bold in your storytelling and you will see results that support your mission. Please share your comments!