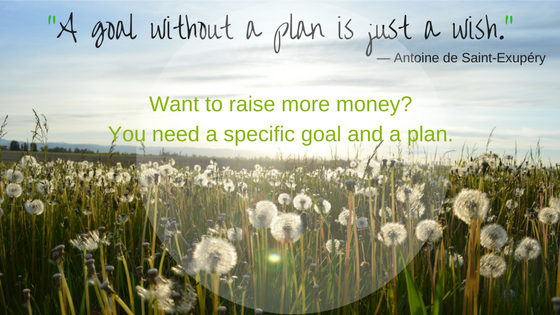 A fundraising plan takes your income from wishing to reality. Is this you?
You do the same things you did before and expect different results
Your fundraising is "from afar" without meetings with donors and funders
You've been getting by (for years) with only government or foundation funding
A a few major donors are keeping you afloat
You are one or two funding rejections away from disaster
You can't grow or meet more needs
If this sounds like you, you have lost your way in building a robust and diversified fundraising program. One that's more than a wish and will sustain you in tough times. One that will help you grow to achieve more mission.
Now is the time to create a fundraising plan. And, you can start today.
A fundraising plan includes not just institutional support. That means it considers the full spectrum of resources available.  According to the Reliability-Autonomy Matrix, there are three levels of income reliability:
High reliability: United Way support, rental income, advertising, small-medium sized individual contributions (especially sustaining donors), endowments, memberships.
Medium reliability: Ongoing government contracts, third-party reimbursements, major individual contributions, fees for services, corporate charitable contributions.
Low reliability: Government project grants, foundation grants, corporate sponsorships
I work with many nonprofits that don't have a plan. The bulk of their funding comes from the Low Reliability level. Small nonprofits scale up using foundation grants and neglect to build other revenue streams.
So, where are you today, and where do you need/want to be?
You and your board should be asking these questions:
What percentage of your ongoing costs are covered by reliable funding sources (as referenced above)?
How many decision makers are in control of revenue sources? In other words, having a greater number of consistent funders increases the likelihood that revenue will continue even if one funder chooses to exit.
What restrictions have donors have placed on their funding? When donors restrict funding to certain programs, organizations are not free to allocate money where they need it most.
How many types of funding do you have?
Do you have a cash reserve (3 months minimum)? How liquid is it or is it reserved for program?
Why is this important?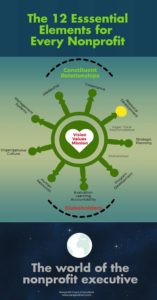 Because when you have a wider base of support, you can absorb funding losses more easily. And when you build a cash reserve, you can weather funding delays.
But how do you get there?
Commit. Commit (money + time) to earn a financial return. In other words, invest in your future.
All nonprofits are in two "businesses"—one related to their program activities and the other related to raising charitable "subsidies" or philanthropy.
You can do this! You already know how to create logic models. And, you already invest in strategic planning and program pilots. So, create your funding model. Invest time and money on your "business side." That means funding diversification, marketing, and communication.
Also, there's no one-size-fits-all fundraising plan. Each nonprofit has unique opportunities.  But most benefit from development strategies that fit in the three levels of funding reliability listed above.  Therefore, grants require a strategy plan. Fee-for-service/earned revenue requires a strategy plan. And individual donors/major gift giving requires a strategy plan.
Fundraising planning includes building systems to address:
Communication – how and how often will you communicate with donors. Do you nvite them to join your cause or celebrate what they've made possible with support? What I often see is that it's not seen as a priority so it's inconsistent and not intentional. And it focuses on what you did, not what the donor did.
Staffing – is your executive director is the only one focused on fundraising? If so, your focus is most likely on low level funding reliability areas like foundations and corporate sponsorships. Why? Because you are not prioritizing revenue generation. No business can operate this way. Or you have no staff and the board is acting as staff and are not trained in fundraising and their focus is on events.
Record keeping – how will you discover who your best donors are if you keep your donor records in spreadsheets? And if you have a donor system, recordkeeping is spotty so you don't have the full picture. Do you know how to leverage the information in your database for planning? Or, have you cleaned the database of lapsed donors, or looked at characteristics of your primary donors that help you understand your "donor avatar" to acquire new donors to replace those who have dropped off? Do you have a list of your top 20 donors on your desk?
If this sounds like you, please know you are not alone. And you can change it with an investment of time and money.  [Click here to read Part 2 on how to get more focused in donor-based fundraising.]