8 Steps to Finding Your Purpose
Some of my clients come to me because they want to find their purpose. They may have lost their passion, or maybe they've always been searching for their life's purpose. I too had a hard time figuring out what my purpose in life is, and I've tried many paths. So, I am sharing this in the hopes that it helps you in your own search.
Moving towards a purposeful life might sound complicated. But it doesn't have to be. We all think it's supposed to be a major "aha" moment, and that it should immediately be clear to us. But that's not often the case. It can often be a slow journey and exploration, a purpose that you work into and builds in your life over time.
To help you, here are 8 steps to finding your purpose:
Pay attention to curiosity
Curiosity is extremely powerful. It doesn't demand action, it invites it. It's not stressful or demanding, it's easy to follow. And it can lead you toward your life purpose — it's magical in that way. So, stop looking for your passion. Instead, follow your curiosity.
Envision a compelling future
Right now, stop for a minute and close your eyes. How do you want your life to look like 3 years from now? As you envision it, really feel it inside as you ask yourself some questions like these: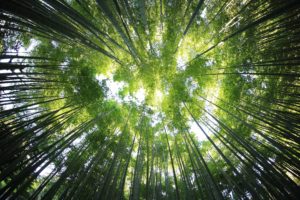 How are you spending your days?
Where are you living?

Who

are you spending time with?
What kind of energy do you have?
Envisioning your future is a key ingredient in finding your purpose in life. If we know where we're going, it's easier to know what to focus on and why it matters. I also ask clients to consider what qualities they most enjoy expressing, and in what ways they enjoy expressing them.
Know your "why's"
Of the 8 steps to finding your purpose in life, this is probably most important.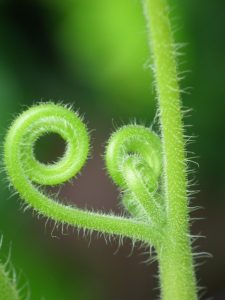 Life isn't just about what you do. Or how you do it. It's about why you do it, the purpose of it. Simon Sinek wrote a book on the importance of why as well as gave a TEDx talk about how it's important to leadership, to your values, to your impact on others. Why do you do what you do now? Do you have one or several "why's" connecting to it? And are the "whys" something you chose at one point that no longer has meaning or purpose to you? What about your choices? Are they more about pleasing others? How are you spending your time? Do you know your "why"? Why gives you meaning and purpose.
Find your own mission for your purposeful life
My mission is to creatively inspire and support others through a journey of courageous choices and changes toward living an authentic life. I've made that my mission because I know the pain, stress, and frustration that comes with living a life that feels empty or false and not your own. And I know that it takes courage to change. Having a mission greater than yourself brings focus and purpose. It's something to return to when things get tough or when fears get the best of you.
Begin with the end in mind. What would you like to serve others with? What pain have you experienced, or great joy that excites you? These are clues to your purpose.
Start today, take a step
I know what it is to keep putting off my authentic life. Some people wait until their kids are grown or they're ready for retirement. Thus, it's a "waiting for 'some day' in the future" when everything will magically fall into place. Then, you'll be ready to take action. But, that day never comes unless you make the decision for it to come. Finding your purpose, and then living it starts with a decision. And a first step.
Stop waiting for better times or circumstances.
Things will never be ideal. And, you'll always be able to point at something to say "that's why I never did it". Why things won't work will always there, but so will the reasons why it will. Anxiety or fear sometimes masks itself as "reasons why."
So, start taking steps, no matter how small, in the right direction today. Be consistent – it's more important than distance.
Focus on one thing at a time
Finding and living your purpose is a journey of many steps. How can you build these steps into your life now? Start with one thing. If you try to make too many changes at once you may become overwhelmed and confused and burn yourself up. Rather than trying to do it all at once, become aware of your limitations. Move into it gradually. Do ONE thing at the time and dedicate time, energy and commitment to it.
Say "no"
Learning to say "no" is a skill taught in productivity webinars and books. There are a lot of ways you are probably good at prioritizing everything BUT what you want because it's difficult to make changes, or because you "don't want to offend" someone. But people who successfully move into what they see as their purpose had to learn to say "no" to the things (or people) who no longer fit that deeper purpose.
To create a purposeful life, you need to make time for the things that bring purpose and meaning. And in that process, you need to say "no" things that aren't aligned with that.
Obstacles are bound to come your way
Today, most obstacles are internal. Obstacles can show up in your life in the form of fears, beliefs, people, or situations. You might see obstacles as proof that what they were planning to do isn't working. But actually, successful people have learned the discipline of turning obstacles into opportunities. It starts with: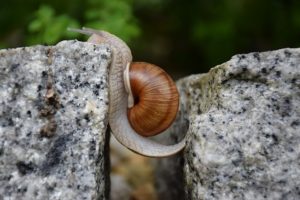 perception (how we decide to see and understand what occurs around us, and what we decide it will mean;
action (dismantling the obstacle step by step with courage and creativity); and
will (invoking our power to push through challenging times with flexibility and resilience
This is where we get tested, and where we must know our "why" in order to be open to new insights, and course correcting to get to our desired goal.
You are now on the threshold of moving into an authentic life.
You may have been allowing your stories of how you got to where you are today to affect your choices and behaviors. It can be difficult to find meaningful patterns within the complexity that is your life. Your life isn't a problem to be solved. Your purpose is present even now in all that complexity. We can wait to figure out our purpose, for what we want, or go out and create it. The choice is yours.
If you need someone to help hold space for you as you take on this journey, please reach out for a consult.