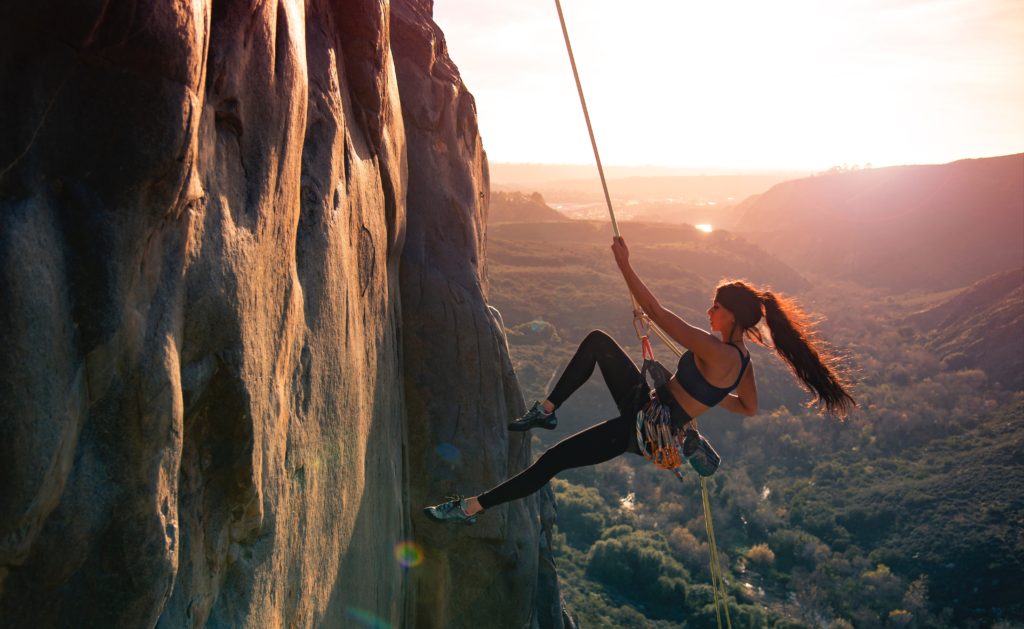 To go along with the 30-day email program I'm doing on Impostor Syndrome, I want to help you to explore your own Impostor Syndrome type. Behind all impostor syndrome's symptoms is the struggle to identify the difference between being competent and being perfect along with a fear of failure. In order to overcome the debilitating feelings that arise from impostor syndrome symptoms, you have to learn to adjust your habitual, self-limiting, self-critical thinking as to what standard to which you hold yourself. I hope you will take the time to begin to identify your own impostor syndrome type as traps of mind, and then see how to find your way out of that mindset. How you answer these questions tell you a lot about your impostor syndrome type. Ask yourself these questions and accept the first thing that comes to your mind:
I will know when I'm competent at ______ when ________________________________.
If I were really smart,____________________________________________________.
I should always ________________________________________________________.
If I were really creative, I would ____________________________________________.
The 5 types are:
The Perfectionist (most people fit here)

The Expert

The Soloist

The Superwoman(man)

The Great Mind (inventor/artist, etc.)
When you feel like an impostor, you have difficulty in identifying when you are competent. Unfortunately, your idea of what qualifies you as competent goes beyond the point of doing well. For you, being talented, knowledgeable, skilled, and creative isn't good enough unless it has qualifiers such as: the most, exceptionally, best in class. Sadly, while the rest of us see you as highly competent and skillful, you can't bring yourself to see the real truth. Please know this: you've set an insanely high bar for yourself, and it's one you can't consistently achieve which makes you crazy but is actually just being human. Perfection isn't the same as excellence.
So here are the impostor syndrome types, and some mindset changes to overcome each of them:
Impostor Syndrome Type: The Perfectionist
I should deliver a perfect performance 100% of the time. My work must always be A+. Nothing less than perfect is acceptable. I hate to delegate because quality control suffers.
The problem with the perfectionist mindset is that no one can do this consistently, 100% of the time, and when you can't do it, you feel ashamed and like you failed. You are likely to think that others hold you to this standard. And sadly, you often hold these standards for others in your home, or at work, where no one can possibly live up to your standards.  This is a difficult mindset to change, and experiencing anything less than perfection causes you to beat yourself up. Also, it might keep you from trying something new or difficult because you can't do it perfectly.
New thoughts: I can't wait for everything to be perfect. I have to just take action and correct as I go. I need to let myself move forward.  Sometimes good is good enough. I learn more when I make mistakes. 
Impostor Syndrome Type: The Expert
If I were really smart I would already know everything I need to know to do this. I can't put myself out there (or start a business, or go after a promotion) until I have more education, training, and experience.
The expert mindset drives you to get as much knowledge or skills as possible. Women, in particular, suffer from this mindset, thinking there must be a certain threshold of knowledge and experience that are needed to be successful or considered competent and skilled. This type doesn't believe in learning as you go. Often when jobs are posted, women won't apply if they don't feel skilled in one of the qualifications listed, whereas men tend to apply if they have only 3 of 6 of the qualifications listed. And in today's world, people are becoming experts despite not having formal training in that area.
New Thoughts: There are many paths to expertise, especially through experiential learning. It's okay to have in-depth knowledge in some areas and not in all. There is no end to learning, but I don't have to wait until I've learned it all. When I don't know all the answers, I can seek out others to fill the gaps. I am competent even when I don't know it all.
Impostor Syndrome Type: The Soloist
I believe that true competence is equal to my own, unassisted achievements. Therefore, I must do everything myself. I don't believe I should need help in order to be considered competent. And only achievements I achieved on my own count.
If this resonates with your beliefs about being competent, you tend to view projects, accomplishments, or ideas that were derived in conjunction with someone else, as not being your own accomplishment.  And often, you are unwilling to ask for help even when the project is floundering or the sheer amount of work needed to make it succeed is killing you.  And women traditionally "don't want to put someone else out" by asking for help on their journey toward trying to make a miracle happen.  Being competent means asking for the resources needed to get the job done. It means asking people who are smarter than you for advice on challenges you face. It also means being able to delegate as much as possible.
New Thoughts: I am being more competent when I ask for what I need to get the job done, and when I delegate to others. I welcome the advice from others who might know more about this than I do. I am able to learn from other competent people, and use that learning to build my own success.
Impostor Syndrome Type: The Superwoman(man)
If I were really competent, I would be able to do it all and do it perfectly.
The superwoman mindset is all about juggling all your roles perfectly.  It says you're being competent not only on how well you do things but also how many things you can juggle at one time. In fact, this mindset combines the previous three mindsets into one, terrifying belief. We are all living over-extended lives, and women, in particular, tend to over-function on the homefront even while succeeding at work. The answer is simple, but so difficult: do less. Learn to delegate and to accept good enough.  And most of all?  Learn to say no.
New Thoughts: It's okay to delegate and accept that others won't do it just like me.  It's okay to say no when I know I can't do something, or at the very least, extend the deadline I set for myself.  I am going to follow the Pareto principle and focus on the 20%: the 80/20 rule suggests we should focus on the few, larger items that will generate the most significant results. I don't have to operate at the top of my capacity in all areas of life at one time.
Impostor Syndrome Type: The Great Mind (inventor/artist, etc.)
I judge myself on ease and speed: If I were really competent, it would come quickly and easily.
This model of competency leaves no room for development. When you are unable to do something easily and quickly, you feel like an impostor. You tend to hold the bar high for yourself as you believe that you have an inherent ability and intelligence. If you do need to learn something new, development should be completely effortless.  Often you believe you should be further long on your journey to success.  Thus, if you start doing something new to you and have challenges achieving it, you immediately think something is wrong with you, rather than the short time frame you set for yourself. You value being an overnight success. When you face a setback, your confidence goes out the window. Thus, you often try to avoid taking a risk in case you fail. You see things in black and white: you're either a genius or you're not; you're an artist or you're not.
New mindset: Instead of seeing setbacks as failures, or challenges as ineptitude, I see them as opportunities to grow my competence and skill. Instead of thinking "I'm not qualified" I am going to instead tell myself that I'm inexperienced right now and expect I am capable of growing into this new role." Efforts and patience along with time will help me succeed.
Recommendations
You may see yourself in one or more of these types. The good news is that you now have the ability to recognize your habits of thought that cause your feelings of impostor syndrome. Your work lies in identifying those thoughts and then countering them with one of the suggestions below your type.
Stop saying to yourself "it's me." Practice gaining trust in your ability to "wing it" a little bit. Begin to see that it is that lie to yourself that keeps you stuck in not recognizing your capable and skilled self despite any human doubts you hold.  If you need more support in understanding your impostor syndrome symptoms, please join the 30-day email guide by signing up today. Or, reach out for a coaching session. Please don't stay in that old mindset!  You are smart, skillful, and competent – own it!
You can read another post related to imposter syndrome and women here.