Impostor Syndrome and Women
If you feel like an impostor, tell me if any of this sounds like the way you talk about your success:
I was just in the right place at the right time
It's just a matter of time before they find out I don't really know how to do this work
I just work harder and longer than most I know
I just think they like my energy and passion
I don't deserve this (title, award, position, salary)
I won't charge too much because I won't be able to get another client
I don't want to post this on social media because someone won't like it
I work with lots of women, and I would guess that on a deeper level, some version of these narratives will sound familiar to you. Impostor syndrome isn't exclusive to women, but it affects them more due to social norms that have upheld old stereotypes about men's work versus women's work, often the bar is set higher in proving their capacity, the challenges of working in fields dominated by men, and very real bias in equal pay for equal work, etc.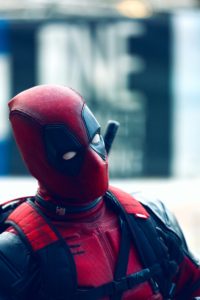 Unfortunately, all the inner talk is creating unnecessary psychological stress related to:
Earning less money which might limit you from doing what you want to do in your life
Unwillingness to find mentors and contacts who will help you achieve your goals
Not getting recognition and related income for your work
Holding back from new situations in which you make mistakes and grow
Settling for dead-end jobs that don't really use your skills and passions
New habits and mindsets to offset those impostor thoughts
What opportunities will you miss out on if you don't overcome your inner critic's voice from owning your experience, success, ideas, and passion? Recognizing that inner voice's false statements as separate from reality is a challenging change, but one that can be done.
Create a "fact file" where you track your accomplishments, praise, testimonials and more. Include big and small things. Write down how you think you achieved them, and ask whether they are true.
Begin to call that inner critic by another name – it thinks it's protecting you, but it's covering up low esteem. When you see those words coming in your mind – begin to recognize the trigger, call it by a name (like the fraud police) and counter it's impostor argument with your fact file data.
Yes, you may have ridden a tide of luck in some cases, however, my guess is that you also worked at building your network, collaborating, getting advice, and rode the wave with action and perseverance.
Practice accepting compliments. By that I mean, look the person in the eye who just offered a compliment, and say thank you. Or "My hard work has really paid off, and I'm so happy with the results."
You are the one who needs to accept your successes. So, instead of waiting for someone to notice, invite someone to come out and help you celebrate whatever it is. Own your reality.
You've spent too many days denying your brilliance and the credit you deserve. Stop attributing the factors of your success to something outside of yourself. It's up to you to accept your success on a gut level, rather than a head level. Stop judging yourself. Understanding and undoing your self-limiting beliefs about how brilliant and competent you are isn't a one-time event – it's a journey of change.  You can start today by signing up for this month-long series of motivational prompts.