Getting to the next level through coaching
Think coaching is only for senior leadership? You appear to have missed one of the biggest ways leaders improve their skills and performance. Working with a coach may help push you up the ranks too.
When you move up the ranks, you will be having a different level of conversation from what you're having now. You will be expected to think and make decisions about subjects not in your own expertise or skill sets, and you will be expected to lead people whose job you couldn't necessarily do yourself. You're now in a team or group of leaders that help transform the company or nonprofit and are no longer just fullfilling your own function area. Sometimes you will need to deliver difficult messages, and navigating the politics at this level requires new skills.
Working with a coach focused on you
Working with a coach provides a safe and confidential place to share your challenges with someone who is qualified to help you. A good coach helps you to find your own path as well as decide on your management style, all in a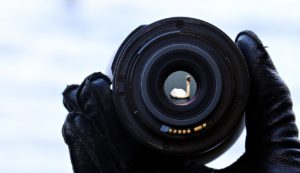 supportive environment without judgement.  Coaching is non-judgmental listening – helping people to think through the decisions they are in. People often have artificial obstacles in their mind. Coaching can help people reframe issues, so they can resolve those problems.
Recently I worked with an executive director who came in as president of a large nonprofit. She was struggling to work out how to work with flat organizational chart, especially given that funding was in peril for an important division.  So, instead of working with the chart as it currently stood, we instead wrote the chart as would be serve the highest potential of the organization.  We went from 12 direct reports to 4, one of which was a position that did not exist previously. She then began to rewrite titles and responsibilities, and determine who best fit those roles. The obstacle was thinking she needed to work with the current situation, rather than transforming it.
Building your interpersonal style through coaching
Most leaders must rely on their influencing skills to win people over in getting them passionate about the next strategy, or to discuss new ideas, and coaching to perfect your interpersonal style can be very useful. It's particularly important for developing relationships with investors, donors, and partners. It allows you to think about how you are going to take others with with you when they don't always trust the message or strategy.
Like seeing a therapist, the relationship between coach and client is confidential. The coach helps the client outline the goals they set to become a leader, and discussing the ROI they want to deliver in terms of impact.
Are you the next leader?
With increasing focus on having a more diverse leadership team and companies are looking into talent pools that they may have previously dismissed. Nonprofit executives are retiring, and boards often think they need to go outside the organization for the next leader.  Instead, companies and nonprofit benefit when get people ready for leadership roles.  And coaching can help develop people who may have all the firepower, but not all the leadership skills or experience.
Coaching helps leaders  to self-reflect. To be really effective, they have to know who they are and what their motivation is. This is a skill that any person can use in lifting their career path.  When we're connected to our strengths, we find the fire we need to lead.